Maggie's App
(For iOS/tvOS)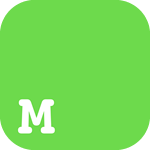 Maggie is 8 years old, and it all started started like this:
"Dad? So what do you do... like... for work and stuff?". After that, we talked about my hobby of building apps. "I want to build an app!!"
She is responsible for all the fun and whacky content in the app and has even named variables, hooked up the outlets, attached button actions and entered content into an array.
This... is Maggie's App.